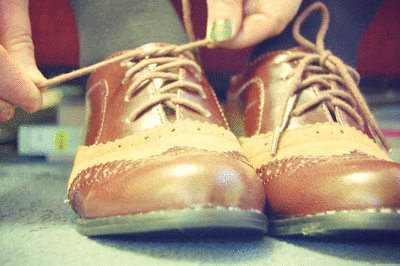 There is nothing i love more than a great big bonfire and roasting marshmallows, so you can imagine how excited for tonight i am. I spent the day sorting wood for the bonfire with dad, making painted beads for my new velvet feather collection ready for the christmas rush. I also popped on a harry potter film today, i love watching harry potter in the run up to christmas it feels all magical, rather sad isn't it… you wouldn't think that I'm 23 but i constantly live in the hope that magic exists. The other night when i was out late night shopping i actually bumped into the weasley twins from harry potter after they switched christmas lights on and did a book signing, thats probably as close as i will ever get to living a magical life hehe..
I have re-discovered my love for my winter jumpers i think i have about 35 patterned woolly jumpers, today i am wearing my blue and lilac patterned jumper with sheep jumping over fences perfect for bonfire night. Today feels mega wintery, are you doing anything exciting for bonfire night?
p.s. One of my favorite bloggers is getting married today Elizabeth of Delightfully Tacky so excited for her, been reading her blog for over two years now, looking forward to her sharing some pictures of her big day lets all wish her all the happiness in the world.