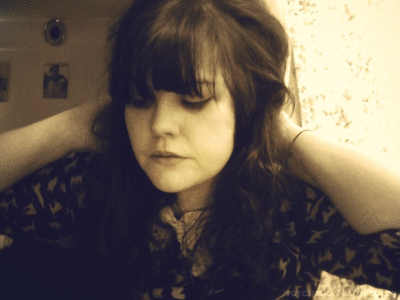 Sometimes i wish i looked like Zooey Deschanel more than anything (girl crush eeek), she is rather lovely. I blame it on the fact i have been watching new girl on repeat. When i get in from work i pop it on and it cheers me up sooo much (I kinda love schmidt) and so the other day i decided that i wanted to cut my Bangs more & voila! new hair, i love cutting my own hair, to be honest i did once cut my fringe so short in the summer of '09 i had to walk around for a while with a hat on, and i don't do hats it was a nightmare with ever snip i take of my hair i re-live that moment but i'm a rebel lol
As you can see when i get in from work i also loved to watch the scandal unfold on jeremy kyle, a guilty little secret of mine. I will totally loose some followers after admitting to that!
I am on the mend slightly, I had a bad asthma attack last night, but all is well…thank you for all your get well soon messages.