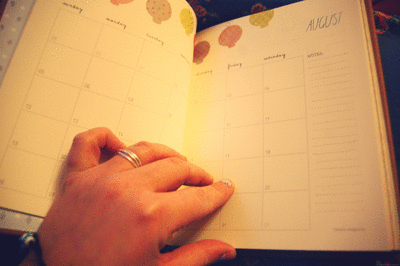 Don't you just love buying yourself a little present, I know its really close to christmas but i really really wanted the Frankie 2011 diary but it was sold out when i actually got around to buying it last year so i snapped it up as soon as i got on the website the other day. I love the illustrations they are just so adorable its far too pretty to draw in but 2012 is proving to be a busy year. The lady i work with has already got her appointments scheduled in for 2012.
I just really wanted to share with you how beautiful the diary is. I literally just checked online and unfortunately they have sold out, If you are really desperate for one, i know carrie over at wishwishwish will be doing a frankie 2012 diary give away next week.
Are you organised and getting ready for 2012?